公司简介
/ Profile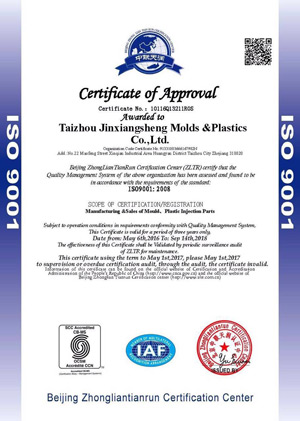 公司自2002起一直专注于汽车模具制造事业,专业从事产品外观设计、模具设计制造、塑料制品生产,尤其擅长于汽车车灯产品的正向设计和汽车前大灯模具(双色前大灯灯罩、双色尾灯罩、三色三工位尾灯罩模具)。日用品产品和模具、家电产品和模具、工业类产品和模具、电摩产品和模具制造。


我们长期为长春一汽、东风二汽、安徽江淮、广汽汽车、北汽汽车、北汽福田汽车等国内主机厂制造汽车前后灯具内外饰件、前后保险杠等其他塑件模具。具有设计、制造此类产品和模具的丰富经验和成熟技术。


公司拥有完善的模具加工设备及专业的技术工程团队,已通过ISO9001:2008质量管理体系认证,

我们秉承"诚信、和谐、创新、卓越共赢"的企业宗旨。


不断创新与完善中的金祥晟将以更强的实力、更大的信心,致力于成为一流的车灯模具专业企业!


金祥晟拥有一支稳定、团结、上进的模具设计工程师队伍,公司以卓越的品质理念聚集了一批优秀的模具工程人员,在公司服务超过十年的工程师比比皆是,工匠精神是我们不变的信仰。


Specialized in automotive molds manufacturing since 2002.Dedicated in plastic parts design, mold designing/manufacturing, plastics production, especially good at Ordinal Design of car lamp and manufacturing of auto front headlamp molds( dual-color headlamp cover, dual-color tail-light cover, tricolor tail-light cover molds), also engaged in manufacturing of molds and plastic parts in daily-necessity, domestic appliance , scooter and motorcycle industries.


Thanks to our extensive experience and proven technologies, we have long been tier-one supplier of car front/rear lamp parts, front/rear bumper molds for those leading car makers in China ranging from Changchun FAW, Dongfeng Motor, Anhui Jianghuai, GAC to BAIC MOTOR and BAIC Foton .


At Jinxiangsheng, leading-edged technicians operate state-of-the-art mold machining equipment under an ISO9001:2008 certified quality management system.
Our motto: Integrity, harmony, innovation and win-win.


Jinxiangsheng is committed to constant innovation and improving , and aimed to be a leader in car lamp mold industry with proven expertise and full confidence.
We have a stable,unitive and progressive mold designer team and prominent mold engineers team. Many veteran engineers have worked at Jinxiangsheng for more than a dozen years. Craftmanship Spirit is our eternal belief.